I am always astonished at how little I know in comparison to God, or even other people for that matter.
Sometimes I think that I have a situation figured out or that I know how it's going to happen, but I honestly have no clue.
A few weeks ago, I was sharing a story with someone about how things lined up in a situation I was facing about little over 4 years ago and they suggested that I post about it to encourage others and to encourage myself about a new situation as well.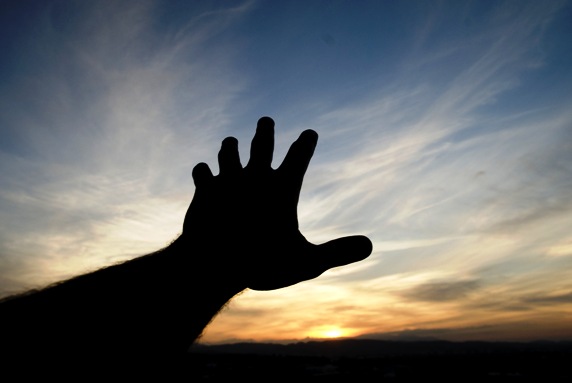 My wife and I had traveled about 3 hours away to check on a vehicle that we had researched and found online since we needed more space to accomodate our family.
We made a mini-vacation out of the trip and also celebrated our anniversary while we were away.
Problem #1: I realized after we decided to make the purchase that I had forgot to bring the checkbook with us, so we had no way to get the money that we needed to pay as a down payment. It was a Saturday afternoon and our bank was closed.
I saw this as a huge obstacle, but the dealer just said, "We'll have someone come to your house with you and pick it up". I was thinking, "You're serious?" and sure enough they sent a retired couple to trail us nearly 3 hours to our house and we wrote the check and they went out to eat and headed back that night.
That was a huge blessing, but what happened two weeks later really blew me away.
We started to hear weird sounds from the vehicle and I wasn't sure what was going on, so I took a day off from work and traveled 3 hours back to the dealer to get them to check it.
The very next day, I was supposed to be speaking at a couples' event at church, so I sat down in the lobby near the finance office to prepare my message. I was working on that when I saw a gentleman pass by and he asked what I was working on, so I told him. He said, oh that's good and stated that he was a pastor, so I shook his hand and didn't think much of it.
Problem #2: A couple of hours later, the dealership told me that they discovered that it was a problem with the engine tensioners and that it would cost $1200 to fix it.
I explained that I had just bought the vehicle and that I didn't have the money and that it was unacceptable and finally the service manager decided to make the repair for free.
Problem #3: I was told that the job would take 13 hours to complete and there were only 4 or 5 hours left in the work day for the service team. I was in an unfamiliar place with very little money and I was stranded…or so it seemed.
I asked the salesman if he could recommend an affordable hotel and before he could answer, a familiar voice stated, "You can stay with me!" It was the pastor who I had chatted with just a short time before.
I looked hesitantly and said, "Ah, well, maybe ah…"
He insisted, "You can stay with my family at our house".
He asked me to give him a few moments since he was buying a vehicle for his wife and I said, "Ok".
At this point, I was a little nervous and then he handed me his business card. That helped some, but in this day and age, I still like to have all bases covered so I took a picture of his business card and emailed it to my wife after telling her that he offered me somewhere to stay.
When we left the dealership, I had no clue where we were going, but he stopped at a Walgreens so I could get a few toiletries.
After we left, he mentioned that he and his wife also had a business together and I told him that I did technology work. He wanted to stop by their office and when he thought about it, he informed me that one of the staff members had been having a problem with her printer. I walked around and was introduced to everyone as if I was a new employee and we finally made it to the lady's office who had the printer problem. I assessed the problem, tried a few things and then I fixeed the problem. I thought that was it, but he insisted that the secretary write a check to me for my services.
I couldn't believe it!
On the way to his house that afternoon, he informed me that his church had bible study that evening so I would need to attend with them. When we got around the corner from his house, he called his wife to let her know that they would be having a guest for the night and all I could do was laugh. I was thinking, "Way to give her advanced notice".
At his home, there was a digital piano and, of course, I decided to play it. The rest of the family really enjoyed it and that lead to me answering some questions about the music they were using at church.
I went to their bible study that evening and really enjoyed my time with his church family and I shared briefly how God had connected us at the dealership.
The next day, the pastor dropped me off when my vehicle was ready and I was able to head back home.
Now, years later, I still think about that family and how God used them to be a blessing to me in a time when I really didn't know what was going to happen. I was able to save money and even make some while I was there and everything worked out fine.
I have been in other situations since then and every time I have watched God work.
Small situations, big situations, important situations, seemingly unimportant situations….Watch God Work!
Question: Have you ever faced an "impossible" situation in which God did something totally unexpected? Please share and encourage someone else.