As most of you know, I am a big fan of podcasts and I also host a podcast.
Recently, my friend Barry Dunlap had me as a guest on his podcast, Twelve Minute Muse.
His show is only twelve minutes long, but it packs in lots of great information from guests about the creative process. The guests are creative professionals in many fields and Barry asks great questions.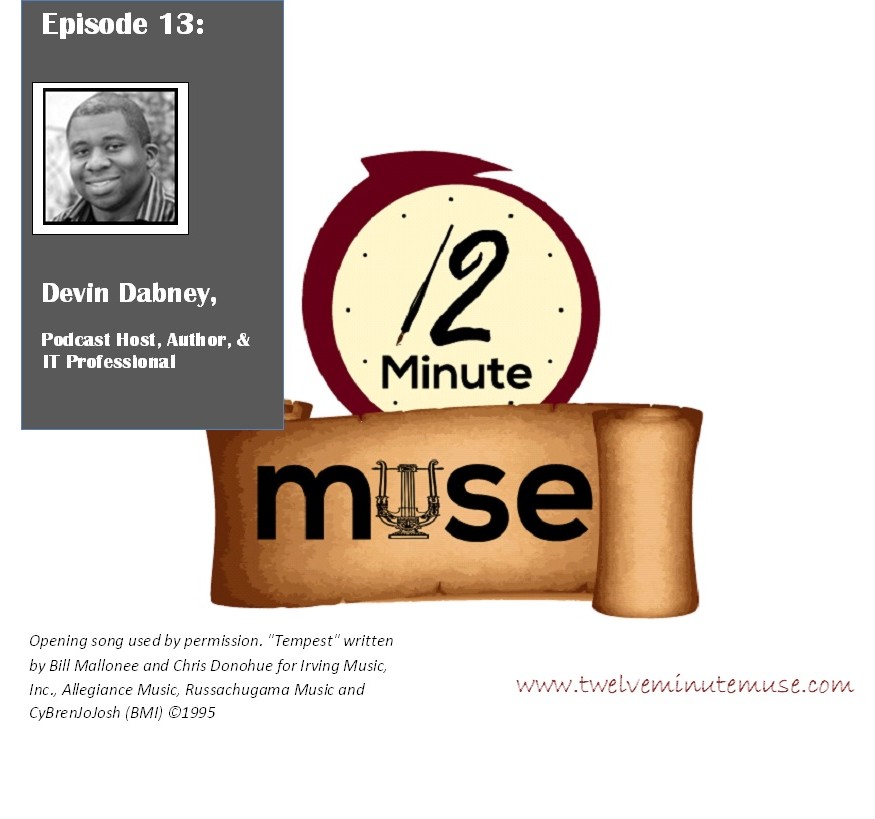 In episode 13 of his podcast, we talk about the following:
My inspiration in starting the Connected Homeschooling podcast
Comparing the creative process of writing books to producing podcast episodes
Creativity in entrepreneurship
Upcoming projects
Creative geniuses who have inspired me
Books I have read to spark inspiration
How to connect with me
Check out the show here: http://www.twelveminutemuse.com/musings/episode-13-chat-devin-dabney/
If you haven't subscribed to Barry's show, you should definitely take a listen and subscribe. It's 12 minutes well spent each week.
Question: What sources spark creativity and inspiration in you?