Over the past few years as I have listened to podcasts and read the blog posts of creative and inspirational people, I have heard a number of them discuss the idea of writing handwritten notes for people.
Some of these authors, speakers, and entrepreneurs have talked about the effects that their notes have had on others and some of them have raved about a handwritten note that someone had written them.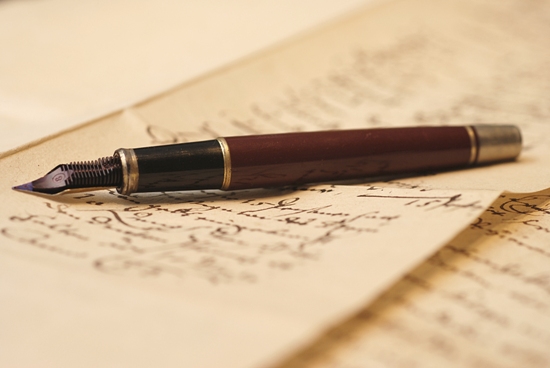 One thing that stood out to me about these experiences what the positive tone that was established, whether being on the giving or receiving end.
I gave it some thought and decided that I wanted in on the action.
I had a couple of boxes of Thank You cards that I keep in my office and I decided that every so often, I would take a few moments and write down my appreciation for something they had done.
This is something that I would like to increase in the future, but the results have been great with the few that I have given out.
My wife and I usually try to give gifts in secret and whenever I give a thank you note, though my name is on it, I try to place it on someone's desk or in their office while they aren't there.
I believe it just adds to their surprise when they see an unexpected envelope on their desk.
Though many of the cards I have written have been for co-workers, I have also taken the time to write notes and cards for my wife. I appreciate all that she contributes to our family and I don't always tell her how much it matters.
After completing this post, I'm going to think of someone who has been making a difference on my job and I'll write them a thank-you note.
I may not ever know how it affects the person, but it is better to give than to receive. A handwritten card may be just the boost that they need to start out this day.
Question: What about you? Are you in the habit of writing thank you notes? Who are some of the people you give them to?