We all know the saying, "Practice Makes Perfect". Perhaps you have heard a variation of this phrase as I have too – "Perfect Practice Makes Perfect".
I don't want to get into which is more appropriate or more correct, but the bottom line is we tend to get better at things when we spend time practicing them.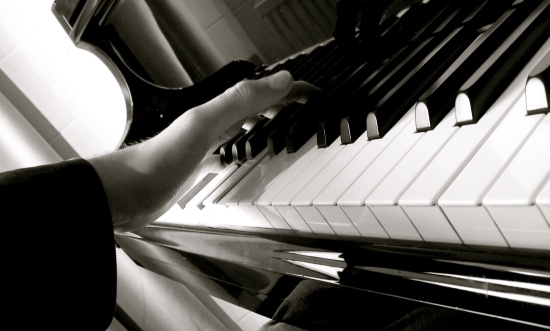 I have been playing the piano for 21 years and leading worship for about 16 of those years.
People often recognize the ease with which I play during events and inquire about how they could do the same. I tell them that it really is hard to tell.
Every situation is different. The ease with which people learn is different. Also, the time that people are willing to put into practicing is different.
I feel the same way about writing. Sometimes I read the work of writers that I consider to be at the top of their game and I compare.
I look at the way they put their words together and the amount of words they are able to put out and wish that I wrote at the same level.
The truth about it is, many times, it boils down to a lack of practice on my part.
If I decided to write and actually did it for an hour or so every day, the writing process would likely become much easier.
I would probably publish more blog posts. I would get many of my unfinished book projects completed. I would finish content that could be used in eCourses that I want to create.
There are many reasons to practice and until we do it, we won't see the results of those who do.
Today, I'm writing this post as a way of exercising my writing muscles. I haven't focused much on anything other than getting the words out of my head and onto the screen.
Hopefully, your practice will move you closer to where you want to be as well.
Question: What are some of the skills/talents/abilities that you have gotten better at as a result of practice?