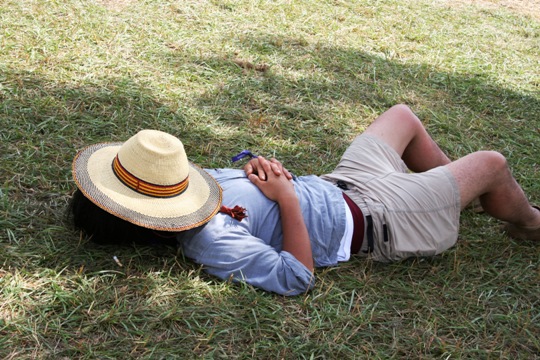 I am writing this post on the last day of a brief family vacation.
On my wife's side of the family, we have spent three days enjoying food, family, and fellowship.
Since the location was about an hour and a half from our home, we were able to get the most out of our trip without having much travel exhaustion.
Our kids were able to participate in the Friday night gathering by singing their 50 States song and we also spent time enjoying relatives that we don't often have an opportunity to see.
I got the most enjoyment during this time by taking a break from many of my daily activities.
I enjoyed being away from work. I enjoyed very limited use of social media and email. I also enjoyed being away from home for a few days and following our normal routine.
Sometimes, you have to get away from it all. It helps you to focus on what is really important and it helps your body to rest from the daily grind.
I look forward to many more times of relaxation and rest in the future. I find that I am able to focus better and perform better after a short time of rest.
Question: What are some of the ways you take a break?