I'm a computer geek. In fact, working with and around computers is my day job and I love what I am able to do on the internet.
In addition to being a technology professional, I also enjoy teaching people and doing training (kinda happens when most of your family consists of educators).
So, when I hear people saying something incorrectly over and over again, I cringe.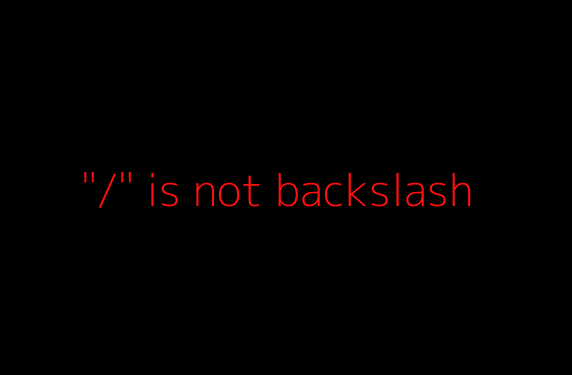 For quite a while now, I've heard people give out web addresses (especially for a specific event or project) and while giving the website, they will say go to www.WebsiteName (backslash) cooltitlehere.
The truth is, this is incorrect.
It's not backslash, it is forward slash or, even better, "slash".
Quick lesson:
This symbol "/" is a forward slash and it is used to navigate to a URL. Example: www.devindabney.com/websites
The slash leans forward and should be referred to as forward slash or slash.
This symbol "\" is a backslash and it is used to navigate to different directories on your computer.
Ok, hopefully you got it.
If nothing else, the sure way to be right is to just say "slash".
Question: What are your top grammar or speech pet peeves?