A couple of weeks ago, someone decided to be me for the day. Interestingly enough, this wasn't the first time it happened.
A few years ago, another person decided that they worked at my job and that it was perfectly fine to participate in some of the privileges that I had there as well.
Why would anyone want to be me?
Well, I do have a lovely wife and wonderful kids, but that's not what these people wanted to benefit from.
Even though I am not wealthy YET (always have to throw that out there), two people decided that it was acceptable to make purchases as me.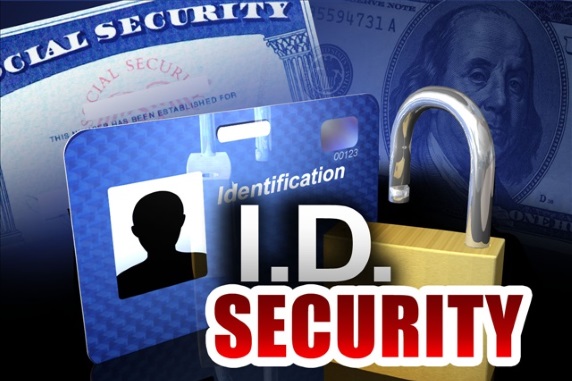 The first person used my corporate travel credit card and made some purchases at a store that I had never heard of in Virginia. Imagine the look on my face when our accounts payable staff member asked me about the charges.
I wasn't pleased and neither was she because of the extra work that it took to have the charges explained and removed.
A few weeks ago, there were 3 fraudulent transactions at stores in Georgia from our personal bank account.
Even though we both had our debit cards in our possession, someone managed to do a little shopping at Burlington Coat Factory. Maybe they are planning to send me those items as Christmas gifts…not holding my breath on that.
We felt so violated and that was only the beginning.
Apparently, there is still some confusion over how these things work when it comes to various law enforcement entities.
Over the course of a week or so, I made calls to my bank, and about four different police departments to try to get my money back.
My bank had us to fill out some forms and we need to obtain a police report as well.
The bank associate told me that I needed to contact the local police department in the town of my residence, so I called a non-emergency line for our city. The person on the phone told me that since I live in another smaller city, I needed to contact our town's police department.
Once I made contact with our "more local" police department, I was told that I needed to contact the police department in the city where it happened.
I made a call to the department in Georgia and was told that since it happened outside of the city limits, I needed to call the sheriff's department. Once I called the sheriff's department, I was told that I need to call my local department because you're supposed to report identity theft in the city where you live.
I called the local police again and was directed to the sheriff's office for our county and finally, someone was sent out to our house to begin a report.
Whew! I got exhausted just typing that out.
Finally, after making contact with our bank and having everything in our hands, we were able to send the paperwork to the right person and our money was placed back in our account within a few minutes.
I am grateful that despite this happening at a bad time, the amount was small enough that we could still carry on as usual until it was restored.
My advice to anyone is as follows:
–  Watch your bank accounts like a hawk
–  Always try to have savings on hand for a "rainy day" or for when someone decides to be you for the day
–  Take action quickly if/when something like this happens. It may take some time to get your money back, so you don't want to be the delay.
Questions: Have you ever had your identity stolen? Were you able to get your money back?