Since I set up websites for businesses, organizations, and individuals on a regular basis, I know that the technical aspects of setting up a self-hosted WordPress blog or website can seem overwhelming.
If you expect to build a following or to have more flexibility in the look and feel of your site, then it is necessary to take a step past simply creating a "free" blog using Blogger or WordPress.com.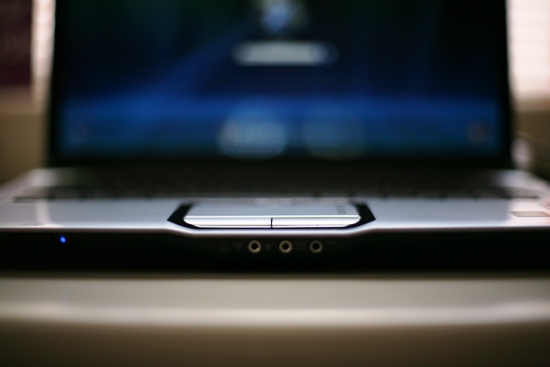 In this post, I want to share with you the steps in setting up a WordPress blog or website. Note: In the steps below, I share my Hostmonster/Bluehost affiliate links, which give me a commission at no extra cost to you. This is their way of saying thanks for spreading the word.
1. Get a domain name – This is the address that people type to get to your website (example: www.devindabney.com). You can purchase this through a site like GoDaddy.com, or you can wait to get one when signing up for web hosting. If you use GoDaddy.com, you'll need to take a few additional steps to either transfer the domain or point it to your hosting company's servers.
2. Get web hosting – Once you have a name that people can type to visit your site, you need a place to store the actual website files. This is the purpose of web hosting. I use and recommend Hostmonster.com and Bluehost.com (same company, two names). Depending on the length of time you sign up for, you can initially pay for a rate as low as $4.95/mth. When signing up, you can acquire a domain name free for the first year ($10-$15 a year after that).
3. Install WordPress – Using your hosting company's control panel when signing in, you should be able to click an option that says WordPress. Once you click that link, there is an option to Install WordPress. You simply select the domain where you want to install it, and the software will take care of the rest. This will install the software that runs WordPress and you will be provided with the URL, username, and password to access your new website.
4. Get a WordPress Theme – This determines the look and feel of your website. There are both free and premium themes that you can find all over the web. You can search free themes at wordpress.org/themes or you can browse premium themes starting at $35 at ThemeForest. As with anything, premium choices provide more options and are usually much more secure and stable. Once you have downloaded a theme, you can use it in the WordPress dashboard by going to Appearance > Note: Themes and there is an option to upload the file. There are usually 2 or 3 themes that are already provided.
5. Add Pages to your site – In your WordPress dashboard, you can click Pages > New to create new pages in your website. In some cases, your menu will automatically be updated, and in other cases, you will have to go to Appearance > Menu to update your menu structure.
6. Start Blogging – Once your site is set up, you can click Post > Add New in your dashboard and you can give the post a title and then start typing. Once you click Publish, your blog will be live and ready to view.
7. Keep Learning – there are so many more things that you can learn about WordPress and about blogging and creating websites once you have it all set up. You can learn about plugins, sidebar customization, widgets, and more. The more you learn about the platform that your site is built on, the better for you.