Whenever I go back to old family videos, one thing that I notice about myself is that I ask a lot of questions.
The truth of the matter is I still do.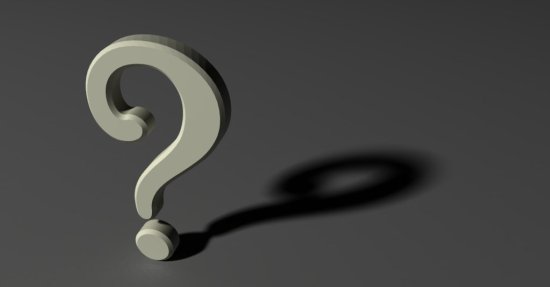 A recognizable phrase that was developed from multiple scriptures is "you have not because you ask not". In many cases, this is truth. All it takes is asking the right questions to the right people.
A long time ago, I discovered that usually the worst thing that could happen when asking questions is receiving the answer "no"….or getting punched in the face or something like that…but most of the time, just "no".
Once I got comfortable with that, I made a decision to ask more questions, and not just more questions, but the right questions to more likely get the result I desire.
I have been able to barter my services, add on new features for a client, get furniture prices reduced, find out about deals that weren't advertised, and even get items free because I asked the right person the right questions.
Here are three keys to asking the right questions to save money:
1) Make sure you have done research beforehand. If you are more informed, you can ask questions with more detail and insight. It gives you more bargaining power. Whatever you do, don't buy an expensive item like a car without doing the research.
2) Ask questions to someone who has the power to do something. If you ask for a discount or deal from someone who has no power to do it, you are wasting time. If you ask the owner of a store or a manager who has some influence, a deal is more likely to happen. Ask for something over-the-top and you might actually get a better deal than you expected.
3) Be honest but don't feel the need to reveal unnecessary information. If you're going to buy a sofa set, the store owner doesn't need to know how much you make every year. I'm a firm believer that you shouldn't lie or try to cut corners to save money, but there is only so much that you need to share. Sometimes it's necessary to give information, such as when you're purchasing a car, but the key is to still give only what is needed when it is needed.
Saving money is well worth the effort and the more you learn to ask the right questions, the easier it becomes. I would love to hear some ways you have used these techniques.
Question: What are some ways you have saved money by asking the right questions to the right people?