The period from September through May is a season of celebration for us.
Our children have birthdays during that period. We have birthdays during that period. Even our parents have birthdays during that period.
There is also Thanksgiving, Christmas, New Year's Day, Valentine's Day and our Anniversary.
It can certainly be a time for gift giving, but my wife has certainly given me one of the best gifts any wife can give, and she gives me that gift all year long.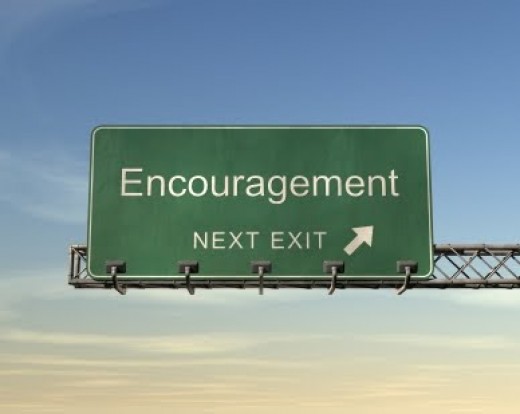 The gift she gives is ENCOURAGEMENT!
I am a big dreamer. I am a creative. I have tons of ideas for personal and business projects every day and she realizes that many times I'm very serious about achieving the goals that I establish as a result of these dreams.
Whether I am facing a big decision or trying to do something that I have never done before, I can count on my wife to be my biggest supporter.
I am currently in a season of transition in many areas and, even in my times of doubt or insecurity, my wife is there to say "I believe in you. You can do it babe!"
She may not understand how powerful those words are, but they certainly mean a lot to me.
Many times husbands just want somebody to tell them that they are special and that the things they do matter. It may seem trivial, but I believe those words from our wives make us stick our chests out more and lead us to accomplish more.
As the saying goes, "behind every great man is a great woman".
Questions: What are some of the ways you encourage your spouse? How does it make them feel?