I believe it was near the end of 2012 that I first heard about the notion of developing a one word focus plan for the year.
Instead of creating a lot of goals or resolutions for the year, this person I was reading about was going to place their attention on one word.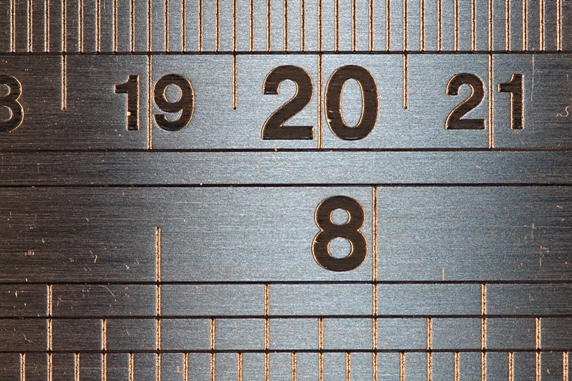 Near the end of last year (2013), I drafted some goals for 2014 and I'll probably hit most of them, but I'm not really focused as much on the goals.
I decided that this year, I would choose a word that would serve as a theme for goals in every aspect of life.
My word to define this year is "measure".
In many instances, I can accomplish my goals in different areas if I put measurements in place.
I can measure what's actually happening and make adjustments as they are needed.
One of my goals this year, as it has been for the last few years, is to lose weight and get to a healthy size. I know this is a goal for a lot of people and one of the best ways to reach the target is through measurement.
By focusing on the word "measure", I will finally pull it off this time.
I bought a new pedometer at the end of 2013 to help me measure the number of steps I am taking on a daily basis. I can document those steps and determine if I'm getting in at least 10,000 steps per day.
Some days I will hit the goal and others I won't, but seeing the number on the pedometer motivates me to get out of my chair or off the sofa and move.
I use a website called Sparkpeople.com to measure what I'm eating and to keep my calorie range in check.
When I consistently use the site, I am more conscious of how food affects me and how it contributes to either the stagnation of my weight or the increase or decrease that I see.
Getting on the scale and then viewing a list of the food I have been eating over the course of a few weeks can be a great motivator.
Financially, if I look at where our money is being spent and measure it using Clearcheckbook.com, I will make better decisions in this area as well.
Changing my behavior will not be easy, but the more discipline I can exercise in measuring my behavior, the better results I will experience.
Question: My word for 2014 is "measure". Is there a word that you want to define your 2014? Why did you pick that word?