So, you're probably thinking "What does this guy know that could save a lady's life?"
I'm glad you asked. I know this post may seem weird coming from a guy, but I do have a wife and three daughters and since it is October, the month recognized as Breast Cancer Awareness Month, I figured that I would share something that I learned.
This morning while browsing through articles in an effort to develop blog topics, I read something that bothered me a lot.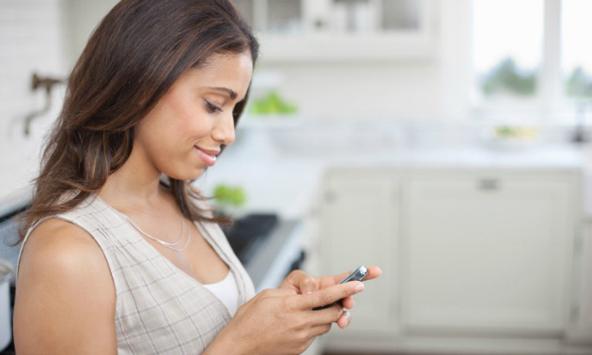 The article was posted to Yahoo! on October 1 and it is called No Pockets? No Purse? No Problem! New Ways to Carry Your Phone.
I figured there might be something innovative there, so I clicked it to read. The fourth section of the page mentioned athletic carriers, and more specifically having the cell phone in your jog bra.
Before relocating earlier this year, one of my co-workers was involved in a battle with breast cancer and I remember her posting on social media that she used to carry her phone in her bra.
I was aware that many ladies carry money in their bras, but I didn't think about cell phones.
Even Dr. Oz says to Keep Your Cellphone Out of Your Bra.
I don't know if you currently keep your phone in your bra, but if you do, I suggest that you find other ways of carrying your phone.
In addition to getting screenings, please take action to avoid storing your phone in your bra and if you have co-workers or family members who do it, please warn them as well.
Just think…if an article posted by someone who is ignorant of this bad habit could get an article encouraging it posted to the masses on Yahoo!, there are probably thousands of other ladies who see no problem with it and could benefit from you sharing the information.
This simple warning could be the difference in life or death for these ladies.
Join the Conversation: If you have any other tips, please share them in the comments here. Even if you don't, please share this article and you may save a life.