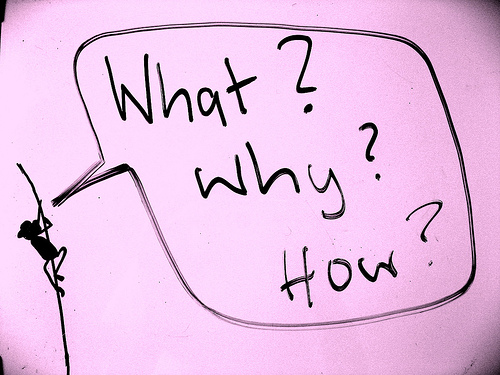 Some decisions we make in life are very easy and they are understood by most people. Other decisions involve deeper thought and we tend to focus on "what" we actually plan to do or "what" we need to do.
The usual step after deciding what we want to do is to give thought to "how" we will actually pull it off.
Instead of placing so much attention on "how" we should do things, I believe greater focus should be placed on "why" we do things.
My wife and I have strong convictions regarding our family life and several other areas. Because this is the case, we are often asked "why" we decided to take those steps and "why" we continue, even in opposition.
The truth is, if you stand for anything, you should have solid answers why you do it. It's not that you have to answer to anyone, but you should have confidence in the reasons you have chosen your actions.
When people find that you have strong beliefs about anything, such as marriage, children, spirituality, politics, or education they will inevitably want to know why.
If you are able to articulate your "why" to them, you may not convince them to believe or think similarly, but you may earn their respect for at least knowing "why" and lining up your actions with your beliefs.
Question: What is something that you believe very strongly about? Do you have a response for when someone asks you why?