Today, my wife and I celebrate 8 years of marriage. I am so grateful to God for bringing such a worthy vessel into my life at the moment he did. This anniversary brings a reflection on the great things that have been done in and through out marriage. It hasn't been the easiest journey for either of us, but it is a relationship that God has blessed abundantly and I wouldn't trade it for the world.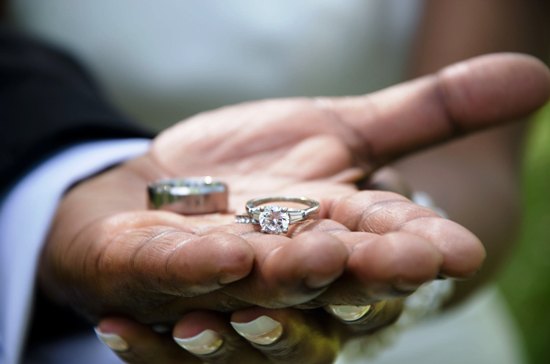 Since we've been married for 8 years, I want to share 8 lessons that I have learned during our time of marriage:
1) Marriage is so much better when you work together.
One of our favorite sayings is "together is better". We discovered early in our time together that when we worked together, the end result was usually greater than anything we could accomplish on our own. There is just something about a united presence that is powerful. This can apply to handling your finances, planning your meals, raising your children, facing difficult circumstances, or even serving in ministry. Deuteronomy 32:30 says "one can chase a thousand, and two can put ten thousand to flight".
2) More progress is made when you work on improving yourself and not "fixing" the other person.
When we first got married, since I was already perfect (yeah, right..lol), I often tried to change things about my wife. I was particular about certain areas of our marriage and I had all of these expectations that I had not expressed. It didn't help us at all. It wasn't until I began to focus on improving myself that I actually experienced greater peace and happiness in our marriage.
3) It is important to be proactive in protecting your marriage.
Though the number can be disputed, I've heard it said that somewhere around 50% of marriages now end in divorce. Who knows what the reasons are, but one way to surely have marital problems is to allow intruders into the marriage. These can come in the form of men or women who try to win your spouse's heart, friends or family members who may interfere, jobs that require unreasonable amounts of time, and even church commitments. I have had to learn to defend my wife, to establish boundaries, and to say no and be comfortable with it since I knew it was best for my marriage. If you don't guard your relationship and your time together, no one else will do it for you.
4) Date nights are important.
I still have to remind myself about this, but it is important to have a night for just the two of us. Whether money is tight or not, date nights can still happen. It is great when we can get a babysitter and get out of the house to do something fun, but often all that is needed is to enjoy each other at home. We usually get the kids to bed around 7:30 (yes, it's possible!) and spend some time watching a movie, playing board games or computer games, and eating some inexpensive desserts. Mix and match a few options and there you have it!
5) Intimacy and compatibility take time.
I don't remember the source, but I have heard that compatibility in marriages can take nearly 10 years. Considering the amount of time it has taken us to get to where we are, it seems valid. Marriage takes work and if you're selfish, you won't put in the work (Tweet this). In addition to that, intimacy can't be a instant thing either. Men are like microwaves and women are like slow cookers. You've got to put in time and attention over the long haul to have any real success.
6) You should be your spouse's biggest supporter.
My wife's support matters greatly to me. I'm an "ideas" guy. I have lots of them and I sometimes just want a cheerleader to believe in me. It goes a long way in encouraging me to actually go from idea to realization. Sometimes, all she has to do is tell me that she believes in me and I stick my chest out and prepare to conquer. I am also my wife's biggest supporter. I know that no one should "fill her tank" more than me.
7) Learning from couples who have been married longer and share your values can be priceless.
When we first got married, we spent time around other couples who had already been married for some time. What we learned from most was the mistakes they had made. They were open to sharing some of their past mistakes and we figured that we should learn from their mistakes instead of going down the same path. This continues to this day. We learn from people who have "been there and done that" and are still very much in love.
8) You will make mistakes.
In the movie Fireproof, one of the fireman discussed the process of learning his wife and studying her like it was a course. He was determined that he needed to get a Ph.D in knowing his wife. I believe that truly knowing someone can take a lifetime. In a marriage relationship, we inevitably will say or do something wrong. It is because we are imperfect people trying to walk through life together. The most important thing is to learn from the mistakes you make and work toward not making them again.
Question: What is your best marriage advice? What would you add to this list?