It is no secret that I am a fan of technology and productivity. If there is a website, software program, or app that can make my regular tasks easier, I'm up for it.
One of my favorite programs is Evernote.
If you haven't used it before, you're seriously missing out on something that could help you to remember and access important things every day.
I use Evernote in a number of ways, but in this post, I'll just share 7 useful things that you can do with it.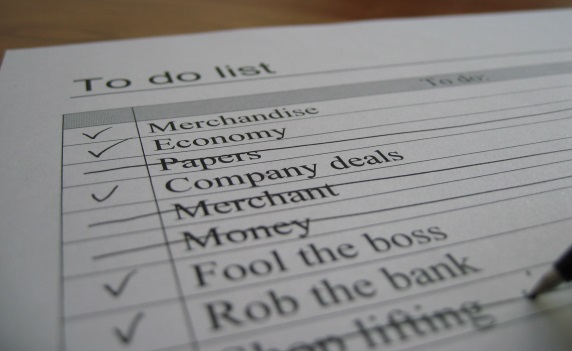 1. Create a to-do list – I love to-do lists. Sometimes, I even add things that I have just completed to the to-do list so I can check it off. There is such a feeling of accomplishment when I mark the items as complete. In Evernote, you can create to-do lists and there are built-in check boxes that you can use to mark off completed items.
2. Keep up with meeting notes and agendas – Whether you want to use electronics or not to take notes or jot down items from meeting agendas, you can store the information in Evernote. You can scan documents and attach them to notes, you can take pictures of an important note, a post-it, or a paper agenda, or you can actually copy the agenda into a note and then edit the document while the meeting is going on.
3. Clip links and webpages that are important – My wife and I use Gmail chat a lot. During the course of that time, she'll send me links to things she finds interesting or items she would like to purchase. There is no way that I could keep up with all of this, but if it's really important enough, I can store it in Evernote and find it later.
4. Store notes about clients – I have quite a few website and marketing clients. I store information about our conversations and sometimes generate quotes or contracts for new clients within Evernote so I can email the documents directly to them. Whenever I make changes to important code on a client's website, I save a copy of the original code into Evernote in case I need to revert back. Every detail counts and this is especially true for my clients.
5. Store snapshots of receipts/serial numbers – Using Evernote is a great way to keep up with purchases. Whether you are doing it for your business or tax purposes, or you simply want to keep up with warranty information or serial numbers, Evernote makes it possible.
6. Keep copies of recipes – Instead of going from cookbook to cookbook or having to scour the web every time you want to make that favorite dish, save it to Evernote. You can easily search for the recipe by using one of the ingredients as a search term. You can also add to your collection by using the Web Clipper feature of the software. This process also makes it easier to share your recipes with someone when they ask you about a dish. You can find it on the Evernote site or the mobile app and send it directly to them.
7. Create a household inventory – Do you know off the top of your head every single item that is in every room of your home? No? Neither do I, but it is perfectly fine because I have a household inventory. In Evernote, I suggest creating a new notebook called Inventory. You can then create a note within that notebook for each room in your home. Take a picture of the room and then type in a list of everything you see. This can help in insurance matters and also to help you determine if you need or want to keep everything.
Questions: Do you currently use Evernote? In what ways do you use it?