Nearly a month ago, millions of women across the country, including my gorgeous wife, were honored for their role as mothers and caregivers. Many greeting cards were mailed, bouquets of flowers were sent, and gifts of all sorts were given. In addition to these celebratory actions, I am sure some people even cooked for their mother, grandmother, or wife or possibly shared some sort of special meal at a restaurant.
This month, the time is approaching when the contributions big and small of dads will be celebrated, but not with nearly as much fanfare. It is a shame that these days so many people have such negative and painful thoughts when it comes to their dads (if they even know who he is). Despite the negative situations that exist, I feel that more focus should be placed on dads who are actually involved in the lives of their children and who are giving it their best effort. They should be acknowledged and given the opportunity to get the three things every dad wants for Father's Day.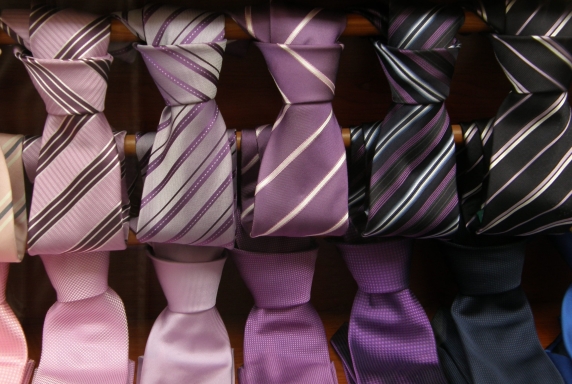 Though I am the father of three daughters and three sons, I am still not qualified to speak for all dads, but I believe many would agree that they want the following:
1) Appreciation: When you really think about it, being a good dad takes lots of work. It is not as simple as providing financially for your child or children. It takes much more than financial resources. It also takes time and sacrifices to make sure you are adequately preparing your child to one day become a great adult. On Father's Day, I believe if a man is being responsible in caring for his children and giving it his best despite being an imperfect person, appreciation should be shown. That appreciation may come in a number of forms, but a few ideas include meals, gifts, or even a meanful card, letter, or phone call. It doesn't have to be anything expensive or complicated, but dads like to know that their efforts are not in vain.
2) Affirmation: Every man likes to hear that he is on the right track and that he is doing a good job at something. This is especially true of dads, because, at times it can feel like the weight of the world is on our shoulders. Sometimes dads have to make tough decisions that affect the whole household and it is so comforting when someone we respect offers us an "attaboy" and a pat of the back to drive us forward. It usually doesn't take much to stroke a dad's ego when it comes to his leadership as a father and to hear his own father, brother, pastor, supervisor, or another influential person encourage him in his ways and in the vision he has established is priceless.
3) Affection: One of the highlights of my day is when I get home from work and my wife and all of my kids run up to me to embrace me. Since I believe my primary "love language" is physical touch, it makes my day. Often men are not very good at showing emotion or expressing affection, but it is necessary. We have a need to love and to be loved on. On Father's Day, I'm sure it would make many dads' day if they received lots of affection in terms of hugs and kisses from their wife and/or kids. Each hug or kiss is like another instance of saying I love you during the day. Take as many opportunities as you can to show your affection and ladies, if you're married to a great dad, feel free to offer some bonus affection (no further explanation needed).
Questions: If you are a dad or a dad-to-be, what would you like for Father's Day? What are your plans for celebrating with the special men in your life?