A couple of years ago, on my 8th wedding anniversary, I wrote a post called 8 Lessons from 8 Years of Marriage. Two or three days ago, while reflecting on our upcoming 10th anniversary, I read that post again. I believe all of the lessons are still useful and you should check out that post if you haven't read it before.
Today, as we celebrate our 10th anniversary, I want to share 10 Things That Haven't Changed in Our 10 Years of Marriage.
Here they are (in no particular order):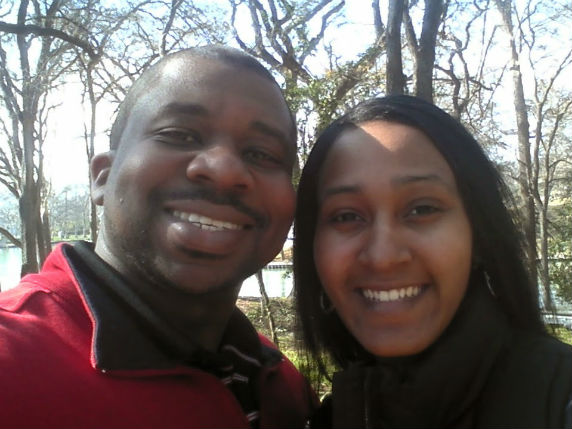 1) We are committed to a satisfying, lifelong marriage – When we walked down the aisle, we both made up our minds that no matter how tough it gets, we are in it for life. There have been great days and there have been days and seasons where we've wanted do-overs, but we will do what it takes to make it last.
2) I am a one-woman man – Once we placed wedding rings on our fingers, all other options were off the table. I don't have any desire to be in a romantic relationship with anyone other than my wife. She's my "good thing" and I'm not looking for a "side chick" or whatever else people are calling them.


3) She laughs at my jokes – I often try to be quick-witted and my wife usually laughs at my jokes. It doesn't matter if anyone else gets it, but if she laughs then it makes my day. I'll stick to my day job though, because I don't think I'm cut out for a comedy career.


4) I don't completely understand my wife – I have come to the conclusion that I will never completely figure out my wife. Sometimes, instead of being able to understand, I have to simply dwell with my wife with understanding (1 Peter 3:7).
5) My wife is an encourager to other women – Since the beginning of our marriage, my wife has always loved to encourage friends, family, church members, and other ladies in their roles as moms, wives, and women. She has taken countless phone calls, messages (text and Facebook), and visits. Her ability to build up ladies, both younger and older, is a great gift.


6) We are serving the Lord together – Before we got married, we both individually committed ourselves as Christian believers and got on the path of experiencing the "wonderful change" that comes as part of knowing Jesus. Now, having been married for 10 years, we love serving together at our home and in fellowship with other believers.


7) Learning from older couples – One of the best things we could have done before we got married was to start learning from older couples. By learning both the good and bad experiences that they had, we were able to avoid many of the mistakes that they made along their journey. Both of our parents have set a great example of longevity in marriage, being married for 35+ and 40+ years, and we have continued to make this area a priority.


8) My wife is a top-notch cook – They say that the way to a man's heart is through his stomach and that's pretty much how our relationship kicked off. In college, we were friends and since she lived in the apartment across the hall during my junior and senior year, sometimes when she would cook and invite me over to grab a plate. Now, more than a decade later, I still enjoy eating a plate (or two) of her food.
9) My wife is my biggest supporter – I have had times where my ideas have failed or I've been discouraged about where my career was heading. These were the times where my wife encouraged me and let me know that she has my back. She has been willing to follow my lead and has shown her belief in me even when it meant moving away from our home state without knowing all of the details in advance.
10) We are a team – Life will have its highs and lows. Marriage can be tough. Parenting can be tough (can I get an Amen?). It's so much better doing it all on a great team. There have been times where we have had to stand on our own or face opposition, but we know that we are a team and that makes all the difference in the world.
I am so grateful for our imperfect marriage. We have learned a lot and I hope that we can encourage others to press on in their own marriages.
Question: What is the best marriage/relationship advice that you've received?